Farmers
Welcome to the online portal for Keshmoon farmers, which saffron farmers are selling their products. You can view their profile and their life story by clicking on each of the farmer's names.
What is the meaning of each farmer's sign?
250

This number is the result from the independently tested lab report for the farmer's saffron colouring power (corcin). The international standard (ISO 3632) for grade A saffron must be 200.

The farmer has not used any chemical pesticides on his farm.

The farmer has not used any types of chemical fertilizers.

These are farmers who are called by local farmers as the "Wise Farmer". They are the living encyclopedia of saffron farming and other farmers reach out to them for advice.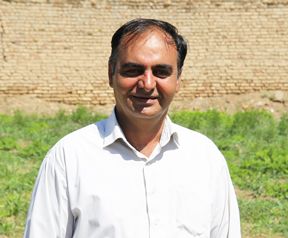 Haji Hasan Zare'kar
Biography of Haji Hasan Zare'kar Haji Sen is the local name of Mr. Haj Hassan Zarekar. Haji Hasan Zare'kar...
Profile and shop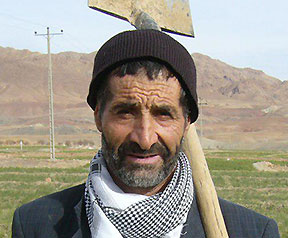 Ramadan Abdullahi
Ramadan Abdullahi is 60 years old and resident of Tajan village. In his younger days, he worked in Feyzabad and...
Profile and shop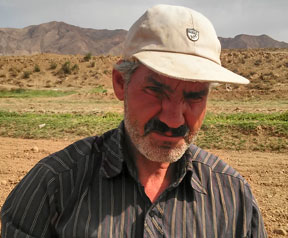 Hassan Midiv
Up until 15 years ago, Hassan Haji Nejad, also known as Hassan Midiv, had a small corner store before he became...
Profile and shop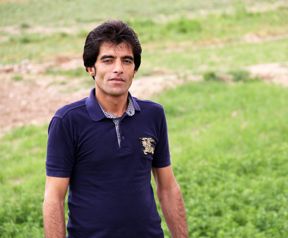 Hasan Alireza
Hasan Alireza Hasan Rezai is from Rumoshtik of Qaen city, who local people know him as Hasan Alireza. This...
Profile and shop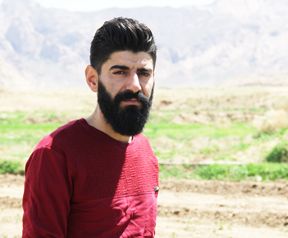 Ali Hajisey
Ali Haji Sey: Ali Haji Nejhad is a child of Haji Sey, one of the Keshmoon farmers. Haji say was the...
Profile and shop
Haji Gholomreza Rajabi
Haji Gholomreza Rajabi Gholamreza Rajabi is a farmer from Romoshtik village of Ghaen city. He is 77 years...
Profile and shop
Gholomrezay Haji Mammad
Gholamreza Keshtgar is from Falak village in the Qaen countryside. People knew him as Gholomreza Haji Mammad (means,...
Profile and shop